September 5, 2019
NICIL Communications Unit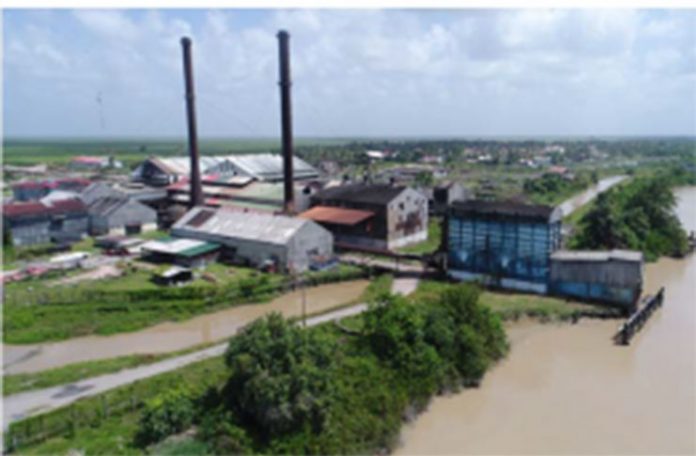 THE constant sabotaging of canes at the Rose Hall Estate can deter investors' interest in the facility, Officer-in-Charge, Edward Anderson told Guyana Chronicle on Wednesday.
Over the last 12 months, there have been constant arson attacks on the Rose Hall Estate, one of three estates that have been identified for privatisation. Anderson explained that the fires usually occur in the Providence Section of the estate.
The Officer-in-Charge noted that four rangers have been contracted to keep watch, however, the fires usually occur at nights when they leave premises. Due to budgetary constraints, the Special Purposes Unit (SPU) – the entity that manages the estate – cannot afford more rangers to man the cultivation.
The latest act occurred on Sunday in the Providence Section at four different locations. The authorities were able to contain the fires by 22:00hrs but not before 40.9 hectares of canes were burnt. The Guyana Police Force has been called in to investigate this more recent incident.
Anderson told this newspaper that while the canes have not been harvested since 2017, when the estate was closed, the arson attacks could affect investors' interest in the estate. Last June, the SPU had disclosed that an Indian-Ghanaian-Guyanese consortium was in line to purchase the Rose Hall Estate. This negotiation was expected to wrap up in July, 2019 but on Wednesday, Head of the National Industrial and Commercial Investments Limited's Special Purpose Unit (SPU), Colvin Heath-London told this newspaper that the investors will make their decision once elections have been held in the country. The consortium's primary intention is to remain within the sugar cane industry with the aim of producing sugar, liquid sugar, cosmetics and input for cosmetics. The other two estates that have been put up for privatisation are Enmore and Skeldon Estates.
Source: http://guyanachronicle.com/2019/09/05/burning-of-canes-could-hamper-investment-in-rose-hall-estate-officer-in-charge