March 1, 2020
NICIL Communications Unit

#CEOofNICIL

#colvinheath-london

#DextonCopeland

#FounderofLindenYouthVison

#LindenYouthVison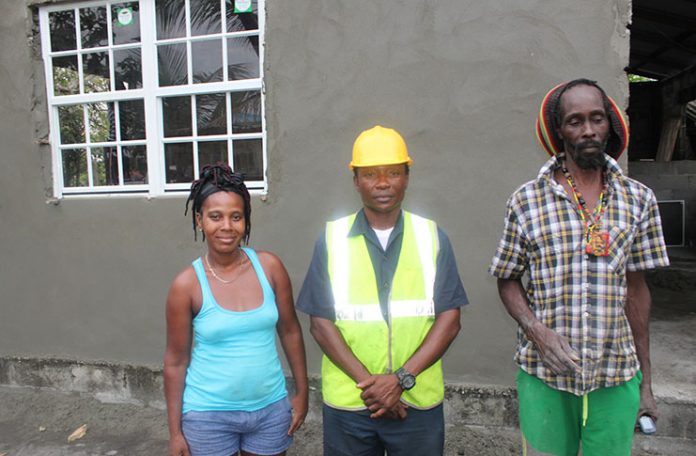 – lends financial assistance
CHIEF Executive Officer acting of NICIL, Colvin Heath-London, has come forward to lend what has been described as critically important financial assistance to the stabbed Linden teen, Shashamani Williams and her family.
It was revealed that the project dubbed Hands of Change, involves different organisations that band together to do projects annually.
As such, the primary organisation, Linden Youth Vison's Founder Dexton Copeland, said after the group encountered severe challenges because some persons who had made commitments failed to honour them, they sought some more support.
This, he said, was to complete the house within the time that they have set.
He related that his group reached out to the NICIL acting CEO who immediately agreed to provide the required support.
"What I can tell you is that his financial support is very significant as it has helped us in a very long way, as we were seeking to complete this home timely so that the young lady and her family could return to a much more comfortable home," he said.
The founder of the NGO related that the family was housed at a hotel in Linden after being discharged from hospital, while the three-bedroom home was being completed.
"We understand the challenges and the fact that we wanted to bring her to a better environment with her parents and other siblings; so we were working very hard to compete it timely but at a very high standard," Copeland said.
He admitted that despite the view by many that the project was ideal and an excellent one, there were difficulties in securing the additional funds needed.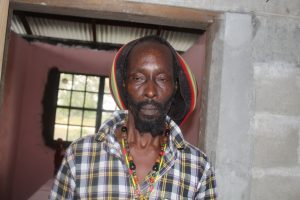 As such, they reached out to Heath-London after some residents made the suggestions to contact him for help. "We were very happy with his commitment to help and impressed in how quickly he delivered on his commitment as he ensured that we secured the items immediately," the young leader said.
He stressed that the NGO received assistance from several persons, noting that it has helped to ensure that the spirit of giving back and volunteerism is reinforced in the community.
The Linden Youth Vision Founder said the young lady's parents, who have been accused of being involved the incident, have also been playing their part in a meaningful way.
He disclosed that both the mother and father of the stabber have personally apologised to the parents of the teen, giving their commitment that they are prepared to offer some form of compensation for the injuries caused.
PEACEFUL RESOLUTION
"While the DPP has not made a determination on whether charges will be laid against the young lady who stabbed her, the parents are assisting in whatever way possible and what is very pleasing is that both sides are seeking to resolve their differences in a very peaceful and amicable manner," Copeland said.
He continued: "It's no secret that the father of the stabbed teen is evidently upset and disturbed by the stabbing of his daughter, but equally so is the mother of the two accused, as she has admitted and revealed to us that she is stunned by her daughter's action as she still hasn't come to grips with the reality that her daughter could have been responsible for the loss of life of another teen. We as a group are working with both sides to help bring about some healing, some forgiveness and some understanding that differences can still be settled without the police intervention."
Copeland pointed out that the assistance that has been received from the NICIL acting CEO was used to take care of the ceiling, roof, and doors, noting that he has committed to providing further assistance directly and indirectly to ensuring that the young lady is supported on her road to full recovery.
The young Linden businessman said that they are pleased with the overall response of many persons. He said the family is extremely pleased with the outpouring of love and concern that has been shown thus far to them.
He declared that while many persons contributed in some way or the other, it was the contribution of Heath-London which was regarded as the largest, stressing that his contribution alone was very large.
"Heath-London helped in a major way as his contribution surpassed that of every other person and was really significant. We do not collect monies from anyone for any of our project as all, we would collect are the materials and whenever someone wants to give financially, we would ask them to give materials instead," he said.
He continued: "We are very happy with Colvin's help and is pleased that he has committed to continue lending valuable support and assistance to aid her in her full recovery attempts. He has also reassured us that whatever assistance that we may need further that he is committed and dedicated in ensuring that we secure it."
Copeland disclosed that the project was completed to the tune of just over $1M.
Source: Guyana Chronicle