February 28, 2020
#BauxiteCompanyofGuyanaLimited, #BCGI, #BCGIExecutive, #CEOofNICIL, #colvinheath-london, #GGMC, #GRA, #GuyanaGeologyandMinesCommission, #GuyanaRevenueAuthority, #Kurubukamines, #ministeroffinance, #NationalIndustrialandCommercialInvestmentsLimited, #Region10, #RUSAL, #VladimirPermyakov, #WinstonJordan
NATIONAL Industrial and Commercial Investments Limited (NICIL) has been meeting with executives of the Russian aluminum giant, RUSAL, to discuss dividends owed by its subsidiary, Bauxite Company of Guyana Limited (BCGI), in which the Guyana Government has a 10 per cent share.
Minister of Finance, Winston Jordan, meanwhile, has criticised claims by RUSAL executives that the company has not been making a profit during the 15 years that it has been operating in Guyana.
Head of NICIL, Colvin Heath-London, said NICIL last met with the company last Thursday, and is expected to meet again next Wednesday as the discussions continue.
"We are now in discussions with RUSAL. I cannot elaborate on those discussions but you would know in due time what has materialised out of those discussions," Heath-London said. Heath-London said that it was out of the consideration of the government's shares in BCGI that prompted NICIL to, last week, pay the 326 Guyanese employees that were fired by the company their February salaries.
"NICIL is a shareholder in [BCGI] and it is important that we ensure that while the discussions are going on that they [the workers] are looked after," Heath-London related.
He said that the venture, which cost over $30M, was a one-off payment and not something that NICIL is looking to continue on a long term basis. The employees were fired on February 2, without notice by BCGI, which at the same time, suspended operations at its Kurubuka mines in Region 10.
The employees for one month now have been vigilantly maintaining a blockade across a section of the Berbice River which prevents the company from shipping any material or equipment from the mines. The employees have long since been convinced that the company is shutting down its operations entirely, and is attempting to ship as much as possible out of Guyana before doing so.
BCGI has not responded to an email for a response on the allegations.
Aside from NICIL, over the past year BCGI has come under investigations by the Department of Labour, for labour and union-related issues, as well as the Guyana Revenue Authority (GRA) which had been investigating the company for abuses of tax concessions.
The Ministry of Natural Resources and Guyana Geology and Mines Commission (GGMC) have also been looking into operations at the company as part of a wider assessment of the country's entire bauxite industry.
Heath-London relayed that he is "not aware that RUSAL has been paying dividends, if there are dividends to be paid," during the time he has been at NICIL, upholding statements made by BCGI Executive, Vladimir Permyakov, last year February, that BCGI had not been paying dividends to the government on its shares. At the time Permyakov had said that the company was not making any profit, notwithstanding operating in Guyana since 2006.
Minister of Finance, Winston Jordan, however says he does not buy those claims of no profit.
"That statement has always been made by a number of investors coming to Guyana. Some who have eventually left, they say 'oh we've operated 15 years and we haven't made a profit'. We don't buy that nonsense. Profit seekers aren't that giving, you won't stick around 15 years and you aren't making a profit," Jordan stated. He noted however, that monies from the bauxite industry does not come under the remit of the Ministry of Finance as it is not paid over to the consolidated fund. Jordan acknowledged, however, that greater monitoring of the bauxite sector is needed to ensure that the companies are remitting to Guyana what is owed.
"When it comes to our own oversight and supervision, we haven't been very great in that department. And partly being because of human resources issues," he explained.
BCGI is one of three foreign-owned bauxite mining companies in Guyana that have been granted licenses to operate; the other two being the Chinese-owned Bosai Minerals Group (Guyana) Inc. in Linden and the newest company, Guyana Industrial Minerals (GINMIN), a subsidiary of American company, First Bauxite.
NICIL's meetings with RUSAL comes months after Bosai was noted for remitting US$3M to NICIL on dividends owed.
Source: Guyana Chronicle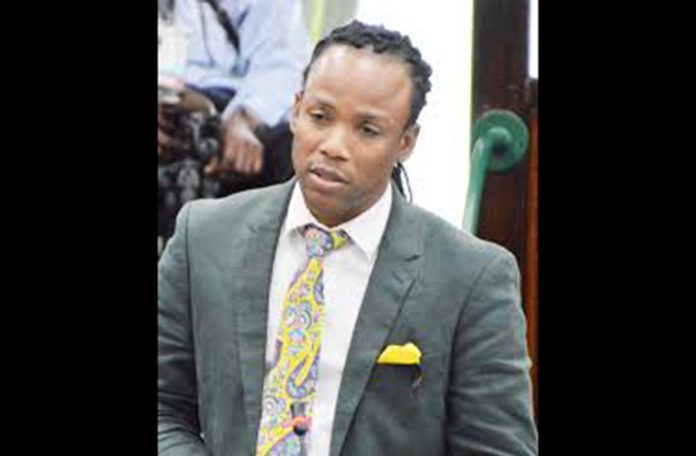 -900 residents regularised to date
IT was a 'dream come through' for 35 Region 10 (Upper Demerara-Upper Berbice) residents who received their land titles from the National Industrial and Commercial Investments Limited (NICIL), on Friday.
According to a press statement from NICIL, the recipients, who are mainly from the Coomacka area, expressed satisfaction after receiving their land titles at the Watooka Guest House. The residents all paid $33,000 each for their land.
Among those present at the handing over ceremony were Mayor of Linden, Waneka Arrindell; Former A Partnership for National Unity and Alliance For Change (APNU+AFC) Member of Parliament (MP), Jermaine Figueira and officials of NICIL.
Figueira congratulated the residents on becoming landowners and congratulated NICIL on the gesture, noting that NICIL and its team saw it equally important that President David Granger's promise of a good life is achieved by all Guyanese.
He said, one component of the good life is land ownership, and residents of Coomacka, for decades, have been waiting tirelessly and impatiently for the titles to the properties that they were occupying for up to 40 years.
"We know the wait was very long and you had endured a lot and many of you wanted to use the ownership of the land to access a loan to create increased development where you are and we are very happy that NICIL would have embarked on a regularisation programme within Region 10," said Figueira, adding that so far 900 residents have been regularised and a number of them have received their land titles.
The recent distribution of land titles was a continuation or the regularisation programme which has been ongoing across Region 10, especially in the Mining Town of Linden. According to Figueira, persons in Block 22 and Amelia's Ward have also felt the benefits of the programme.
Although NICIL was credited for the programme, the former MP said the initiative started after Mayor Arrindell had approached NICIL to regularise several residents who were living in the West Watooka Hill area. Regularisation will soon start in the Wisroc area.
"We are very proud of the work being done by NICL in a number of these areas, so I would like to extend sincere thanks to Mr. Heath-London for his leadership and significant assistance from him and his team for the assistance given, as today another set of residents will be beneficiaries of ownership of land," he declared.
Figueira said he is confident that, like him and other residents, the mayor is also pleased with the enormous work that has been done within Linden and the rest of Region 10 by NICIL.
He reminded the landowners of the numerous contributions that NICIL has made to the region over the past few years, declaring that NICIL had brought significant and continuous development for both residents and visitors to Region 10.
Arrindell, in her remarks, also congratulated the landowners, urging them to preserve their land, while contributing in their own way to the continued development of the region. She said her council is very grateful for the work that NICIL has and continues to do within her township.
"I am very grateful and thankful for the collaboration and I think that is one of the greatest things that NICIL and the municipality have been able to achieve. I am happy to be part of Coomacka as Coomacka is part of my heart."
"With the land titles that you received today, you can now go to the banks and develop those lands that you have received and this is the kind of development that we want in this region. So congratulations and please return to your communities so that you can continue to develop your communities," Arrindell said.
NICIL's Properties Officer, Tyrone Peters, congratulated the residents and urged them to take excellent care of their land. He reminded all in attendance that this is yet another exercise that NICIL will be continuing. The agency, he said, is committed and dedicated to ensuring that residents can benefit from the lands that are available.
He reassured them that NICIL's Acting Chief Executive Officer (CEO), Colvin Heath-London, is committed and dedicated to ensuring that more residents can benefit from land. The recipients expressed sincere thanks to NICIL, stressing that the government agency, with the relevant support from the Government of Guyana, have certainly granted them the desire of their hearts, which is to own a plot of land.
Source: Guyana Chronicle