By Navendra Seoraj
PROMINENT Attorneys-at-law, Sanjeev Datadin and Devindra Kissoon, have been appointed to chair the board of directors of the Cheddi Jagan International Airport (CJIA) and Atlantic Hotel Inc (AHI) respectively.
Both Datadin and Kissoon have been practising law for several years and had recently appeared in high profile cases leading up to the recent General and Regional Elections and during the five-month impasse, which ended on August 2, 2020.
The attorneys have a new challenge ahead, as they take charge of companies which have been affected immensely by the novel coronavirus (COVID-19). Decreased arrival rates due to the closure of international airports have not only reduced income earned by those facilities, but have also impacted the hotel industry because of low visitor rates.
Datadin, while at CJIA, will be supported by David Ramdeol, Shawn Richmond, Savitree Sharma, Dawn Elis, and prominent neurosurgeon, Dr. Amarnauth Dukhi, who are all members of the new board.
Over at AHI, which is the parent company of the Guyana Marriott Hotel, the other members of the board include Marcia Nadir-Sharma, Attorney-at-Law, Yolander Persaud, Ariane McLean, Leader of "The New Movement", Dr. Asha Kissoon, Rabin Chanderpal, Joel Bhagwandin, Maurice Gajadhar, and Vanelda Harris.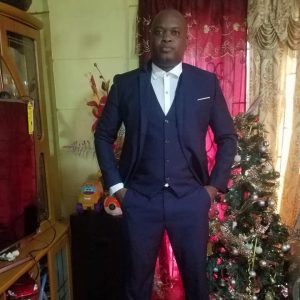 Meanwhile, government has also announced the appointment of a new board of directors to the Skeldon Energy Inc. The new board will be chaired by Dr. Grayson Haley with Adrian Anamaya as vice-chair.
Other members of the board include Wayne Watson, Loris Nathoo, Radha Krishna Sharma, Zamal Hussain, and Errol Assar.
Those persons replaced Colvin Heath-London (chairman), Leslie Gonsalves, and Kim Williams-Stephen.
The Skeldon Energy Inc is a special purpose company owned by the Government's holding company, the National Industrial and Commercial Investments Limited (NICIL), and the Guyana Power and Light (GPL). The company has oversight for the Guyana Sugar Corporation (GuySuCo)'s co-generation plant.